Coyres was created by a group of Apple fans. Though coming from different backgrounds, Wayne, the production engineer with 20+ years of expereince in computer peripherals manufacturing; Jeffrey, the sales person of consumer electronics; Tom, the pre-owned I phone distributor; and Bob, a keyboard enthuaist, the 4 determined to make a great keyboard for I (imac, iphone, ipad) devices
It must look Apple and feel Apple
It must be sleek and simple
It must be great alternative to existing Apple keyboard
It must enhance the pleasure of using the I devices
The sketching in summer 2021: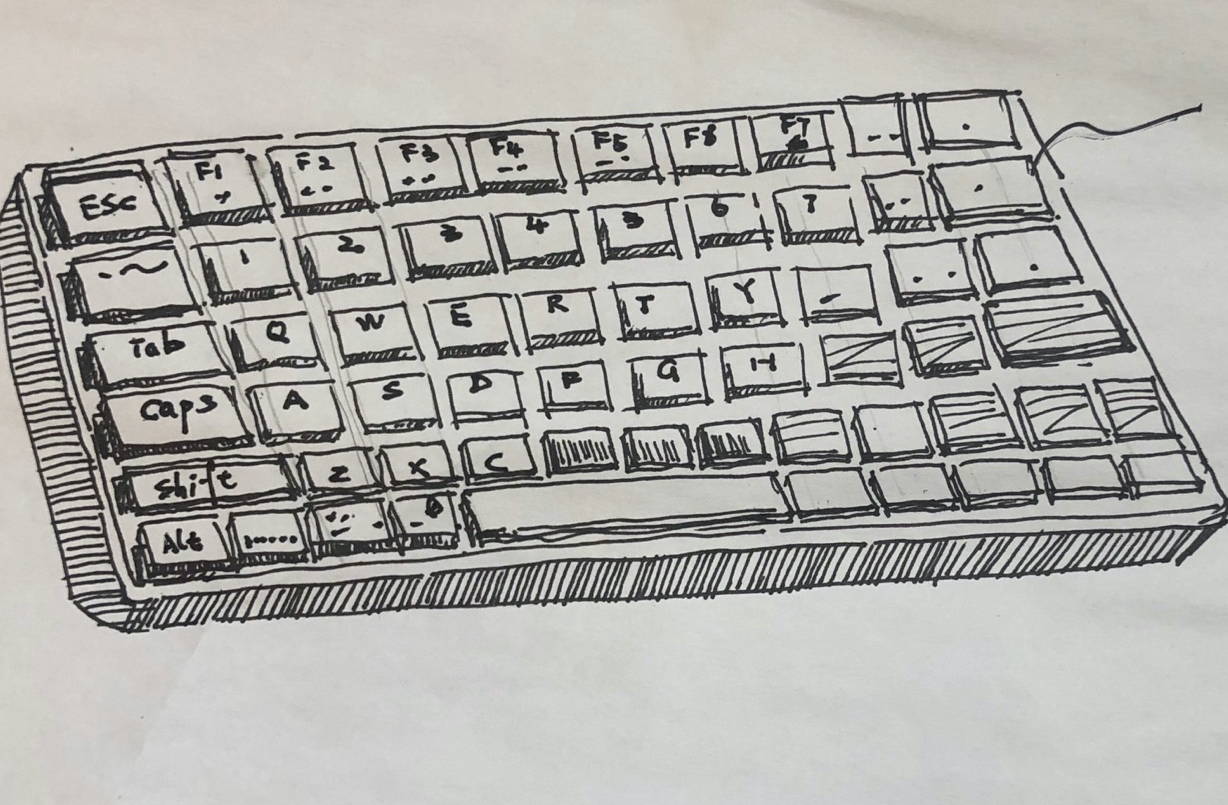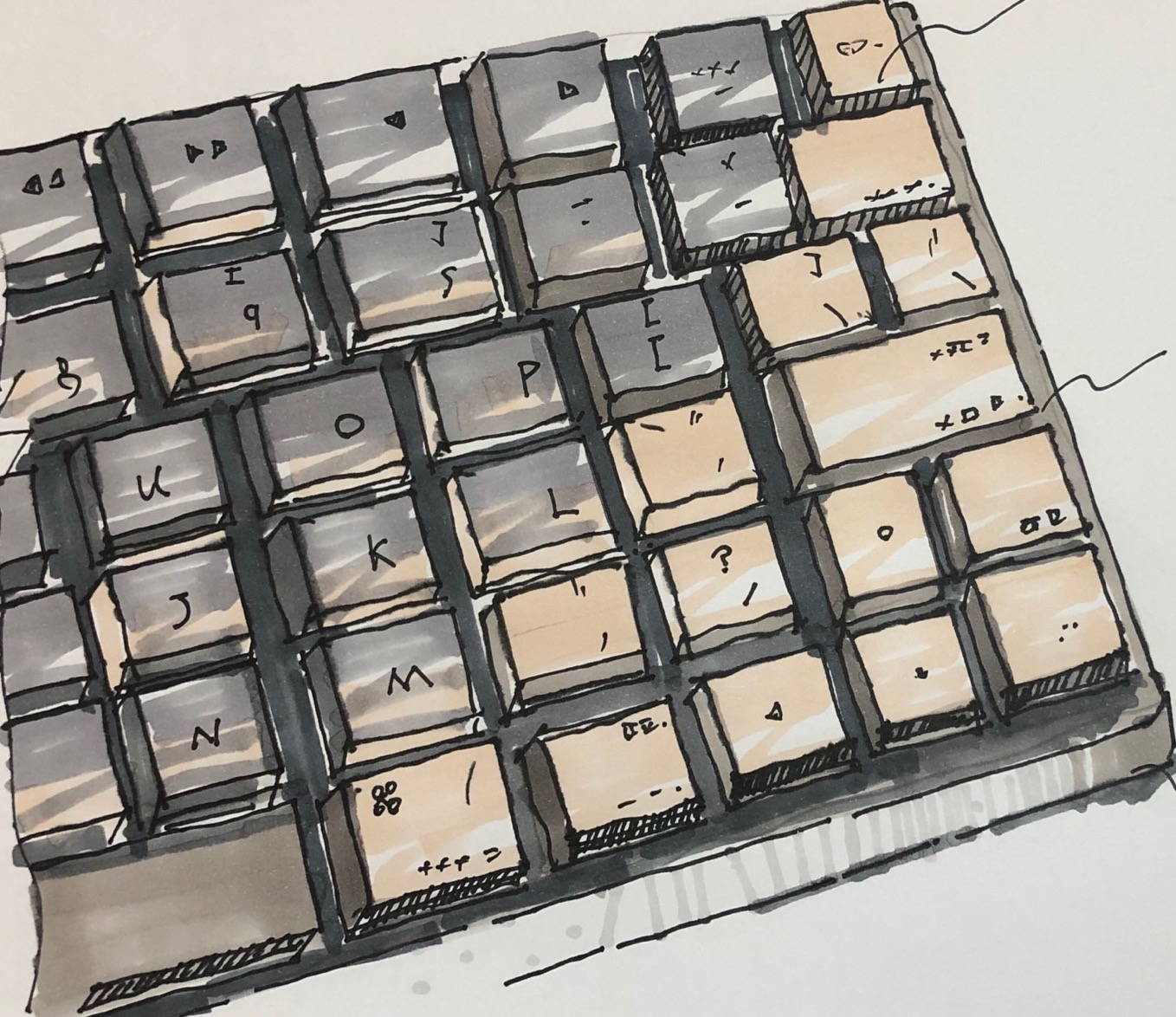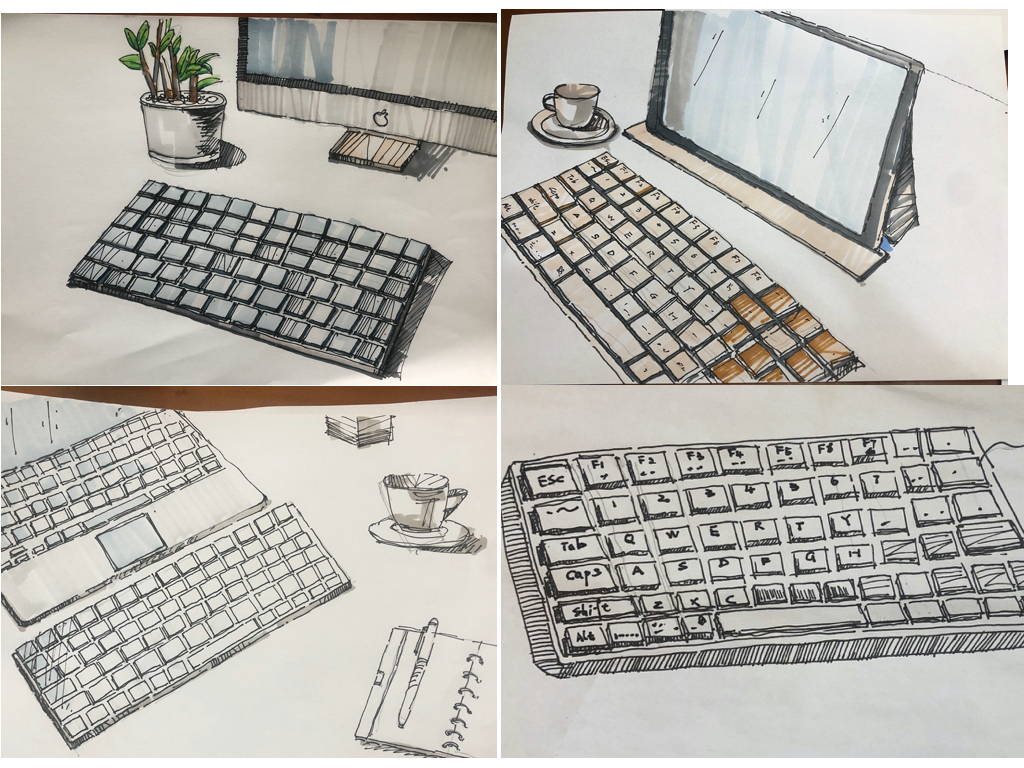 To make a great keyboard for I-devices, we decided to go.
All aluminum, no compromise,-- although we can go half aluminum, half plastic to save cost;
Mechanical switch-- a great enhancement of key touching, free from the fatigue of typing on membrane keys;
Low profile mechanical key switch -- to match Apple's sleek and compact.
Yes, we made it. 3 months later, the fully CNC machined prototype came into being:
However, it's not perfect:
some keycaps are not translucent for back light;
some keycaps uneven
big keys lack stablized
connection issues.
....
It's another 3 months